ALBERT ARENAS RE-SIGNS WITH HJC HELMETS FOR 2021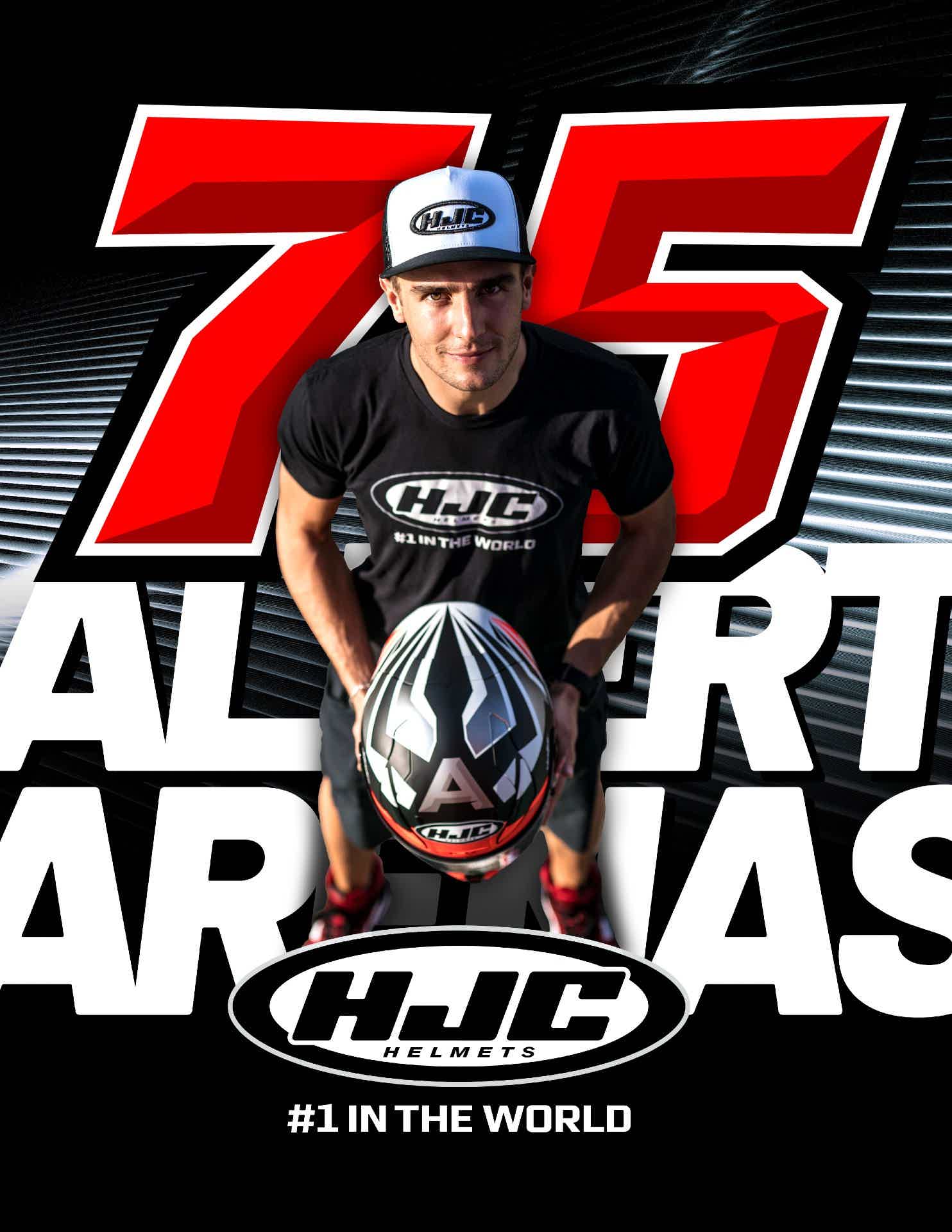 HJC Helmets is happy to announce that the newly crowned 2020 Moto3 World Champion Albert Arenas will continue to wear HJC's premium race helmet in 2021, as the 23-year-old from Girona, Spain, takes the next step in his incredible career: the Moto2 World Championship!
2021 will be Arenas' first season on a Moto2 machine, but the speedy Spaniard will enjoy the familiarity of his current program, Aspar Team, as he makes the jump up to the intermediate class, along with his longtime hemet brand of choice, HJC. The new season will mark Arenas' fifth year representing the HJC brand in the GP paddock.
"It's been an amazing journey so far with HJC Helmets, and I couldn't be happier to continue with the brand as I move on to the next chapter in my career, the Moto2 World Championship! This will be my fifth year with HJC, and it's reassuring to know I will continue to have the best helmets and the best support to help keep me focused on the task at hand as I line up on the grid with the fastest riders in the world."
To keep up to date with Albert Arenas and the rest of Team HJC, follow HJC Helmets on Instagram at @hjchelmets and on Facebook at facebook.com/hjchelmets.