FURIA
OPEN FACE
MSRP
Regular price
0,00 €
Sale
Sale price
239,90 €
Unit price
per
SOLD OUT
View full details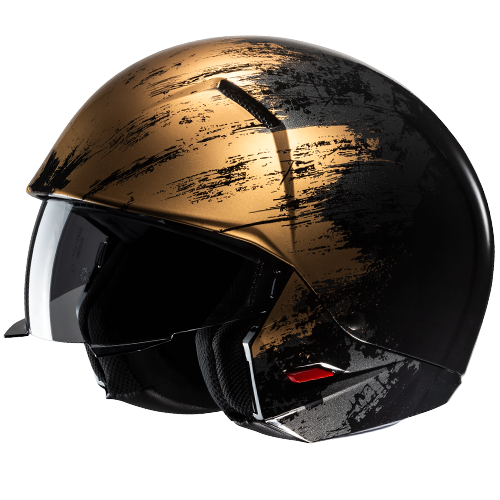 Advanced Polycarbonate Composite Shell: Lightweight, superior fit and enhanced comfort using CAD technology.
Street Fighter Type Helmet with easily detachable mask using PUSH & SLIDE mechanism.
Ventilation System: 2 top vents and Mouth vents integrated.
Internal Visor (Shield): deploys quickly and easily; Clear vision; Anti-fog coated.
Crown and Cheek pads: Removable and washable.
Cheek pads: interchangeable throughout all sizes.
Glasses Grooves: Accommodates riders with eyewear.
Ready for SMART HJC 10B & 20B Bluetooth (Bluetooth sold separately).
SMOKED VISOR (ANTI-SCRATCH & FOG)
FREE ADDITIONAL CLEAR VISOR (ANTI-SCRATCH & FOG)
Size


(cm)

Cheek Pads


(mm)

Liner


(mm)

XS
54-55
35
12
S
55-56
30
9
M
57-58
35
12
L
58-59
30
9
XL
60-61
30
12
2XL
62-63
20
7

Size check
HJ-V10 INTERIOR VISOR (SHIELD)
VISOR
MASK
CHEEK PADS
COMFORT LINER