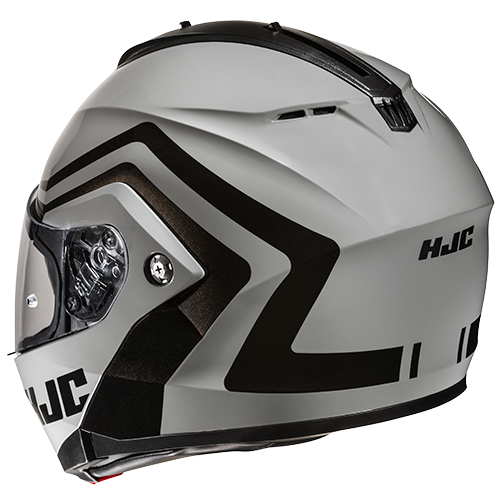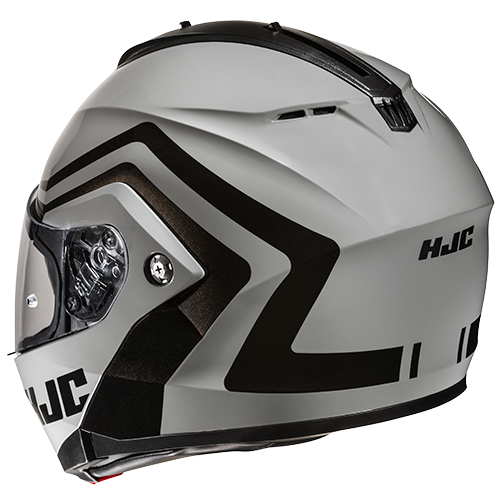 MULTI & SYSTEM
NEPOS
MSRP
Regular price
0,00 €
Sale
Sale price
199,90 €
Unit price
per
SOLD OUT
View full details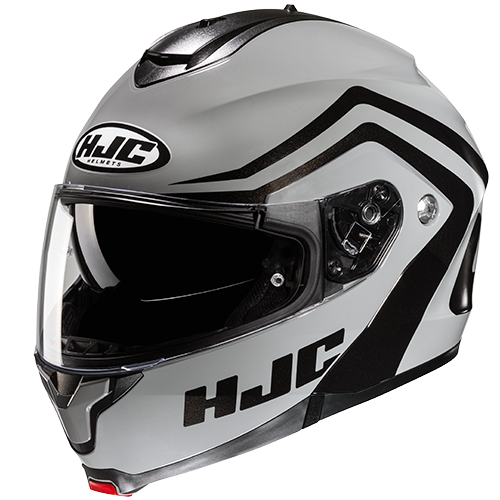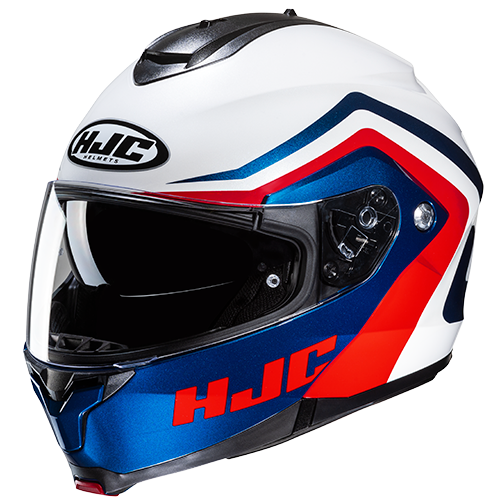 The C91N helmet will offer riders some of the best features on the market at a budget-friendly price. Starting with the Advance Polycarbonate Composite Shell. It provides a lightweight helmet with a superior fit and comfort using advanced CAD technology. The chin bar operates with an easy to use a single lever and is user friendly with gloves. It also includes an internal sun shield with a manual mechanism that moves forward and back with ease. The large top vent allows airflow ventilation throughout the deep EPS channels of the helmet, keeping you cool on rides. The SuperCool top liner and cheek pad interior gives additional cooling features with its moisture-wicking anti-bacterial fabric. The C91N is also Smart HJC ready to accept the 10B or 20B Bluetooth systems (*sold separately).
Advanced Polycarbonate Composite Shell with Adjustable Chinbar:
Lightweight, superior fit and comfort using advanced CAD technology.
"ACS" Advanced Channeling Ventilation System: Full front to back airflow flushes heat and humidity up and out.
Pinlock Pin Prepared HJ-17 Visor: Provides 99% UV protection.
RapidFire™ Visor Replacement System: Simple and Secure visor ratchet system provides ultra-quick, tool-less visor replacement.
Integrated Sun shield: Black Dark Smoke sun shield deploys quickly and easily; Anti-Scratch coated; User friendly sliding system.
Interior parts: Moisture-wicking and Dry.
Crown and Cheek pads: Removable and washable.
Cheek Pads: Interchangeable throughout all shell sizes.
Glasses Grooves: Accommodates riders who wear eyeglasses and sunglasses.
Speaker pockets: for Bluetooth communication.
Ready for SMART HJC 10B & 20B Bluetooth (Bluetooth sold separately).
Size


(cm)

Cheek Pads


(mm)

Liner


(mm)

XS
54-55
25
12
S
55-56
20
9
M
57-58
30
9
L
58-59
20
7
XL
60-61
20
9
2XL
62-63
15
7
⚠︎
Color
MC8SF
XS > L

Size check
VISOR / SUN SHIELD OPTIONS

OPEN

HJ-17 STANDARD VISOR
HJ-17 ANTIFOG LENS PREPARED VISOR
HJ-17 RST MIRRORED VISOR
HJ-17 RST MIRRORED VISOR
HJ-V5 SUN SHIELD
HJ-17 BASE PLATE KIT
TOP / LOWER VENT
BREATH DEFLECTOR
CHIN CURTAIN
CHEEK PADS
HEADLINER
CHIN BAR