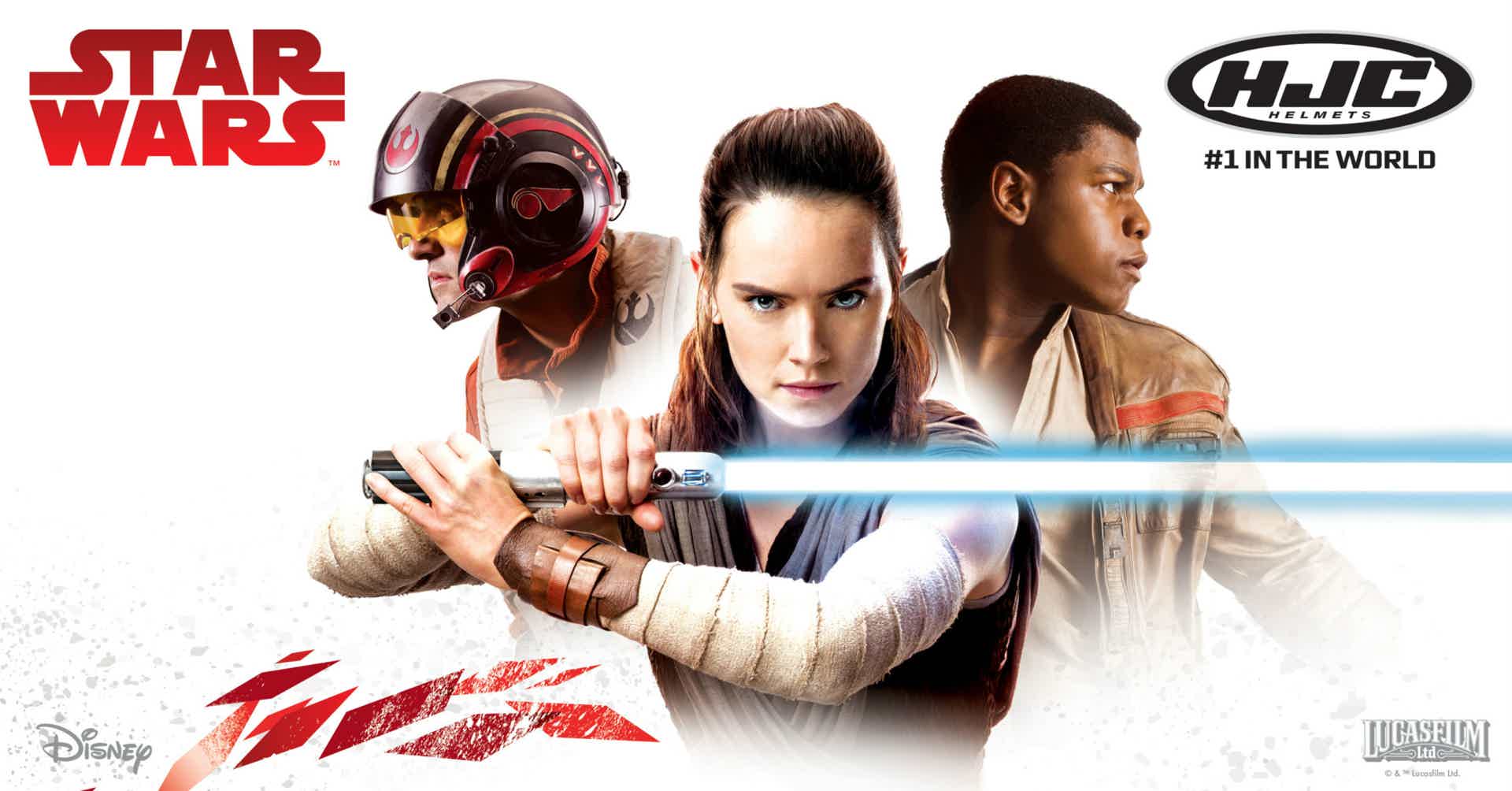 A few months ago, HJC launched the IS-5 Luke Skywalker helmet; a full-functioning, DOT-approved motorcycle helmet inspired by Luke Skywalker's X-wing fighter pilot helmet. Following the success of this classic character helmet, the design team went to work on a new Resistance-inspired graphic. The result – precision gear that captures the can-do, daring attitude and piloting expertise of the Star Wars hero:
"Poe Dameron is a commander in the Resistance's Starfighter Corps and one of Leia Organa's most-trusted operatives. The son of a Rebel fighter pilot and a Rebel commando, Poe grew up on stories of Alliance campaigns. A decorated X-wing pilot, he can fly anything – which is fortunate given how often his headstrong nature leads him into trouble." – StarWars.com
This retro-style helmet is unmistakably a Star Wars helmet, with Resistance Starbird symbols featured in the graphic. The black and red open-face helmet is blanketed with Poe's distressed battle tags for an authentic, replica look that true Star Wars fans will appreciate.
The IS-5 (available in North America) and FG-70s (available in Europe) are HJC's ¾, open-face helmets with a retro style. Both models are equipped with a drop-down sunshield, as well as universal snaps for optional visors and shields.
Check out Star Wars: The Last Jedi this December 2017.
IS-5 Poe Dameron
DOT Approved. XS-2XL
MSRP $199.99
FG-70s Poe Dameron
ECE Approved. XS-XL
MSRP 299,90 €