INTRODUCING HJC'S NEW DIABLO® GRAPHIC HELMET
A FEARSOME FUSION OF STYLE AND PROTECTION
With the launch of Blizzard Entertainment®'s highly anticipated Diablo IV game on June6, HJC immerses itself in the dark realm with its latest collaboration and brand-newintimidating graphic, the Diablo Graphic helmet. With over 61 million hours played, andover 29 billion monsters slain, this was the largest Beta in Diablo franchise history.Inspired by the iconic game Diablo IV, this cutting-edge helmet brings the dark andpowerful aesthetic of the virtual world into reality, ensuring riders stand out from thecrowd while providing top-notch protection on their journeys.
Designed with meticulous attention to detail, HJC's Diablo Graphic helmet capturesthe essence of the beloved Diablo franchise, immersing riders into a realm of darknessand intensity. The helmet's striking graphics and menacing motifs are skillfully integrated,creating a visually captivating experience that truly sets it apart from conventionalhelmets.With the HJC Diablo Helmet, riders can feel the raw power and intensity of the gamepulsating through their very being. As they twist the throttle and feel the rush of wind,they become one with their digital alter ego, traversing landscapes, and conqueringchallenges, all while remaining safely grounded in reality. This immersive experience ismade possible by the helmet's captivating design, which merges the iconic imagery ofDiablo seamlessly with the rider's surroundings, blurring the line between fantasy andactuality.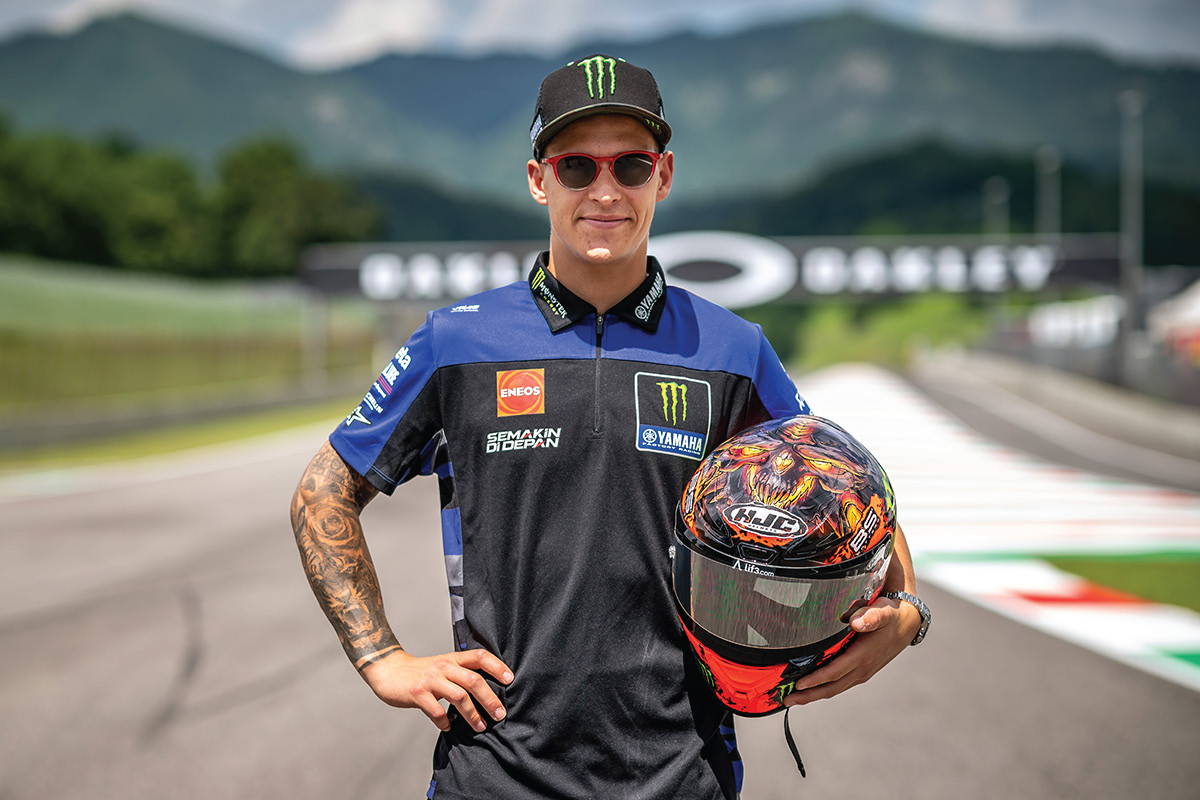 Catch a glimpse of El Diablo himself, Fabio Quartararo wearing HJC's Diablo Graphichelmet at Mugello GP on June 9 th !Stay tuned for the release of HJC's Diablo Graphic on a premium model coming soon.© 2023 Blizzard Entertainment, Inc. Diablo and Blizzard Entertainment are trademarksand/or registered trademarks of Blizzard Entertainment, Inc. in the U.S. and/or othercountries. All other trademarks referenced herein are the properties of their respectiveowners.
About HJC HelmetsHJC Helmets is a leading motorcycle helmet manufacturer recognized for its commitmentto innovation, safety, and design excellence. With a rich history spanning overseveral decades, HJC Helmets continues to push boundaries in the industry, creatinghelmets that provide uncompromised protection and unrivaled style for riders worldwide.