HJC HELMETS SIGNS TWO UP AND COMING RACERS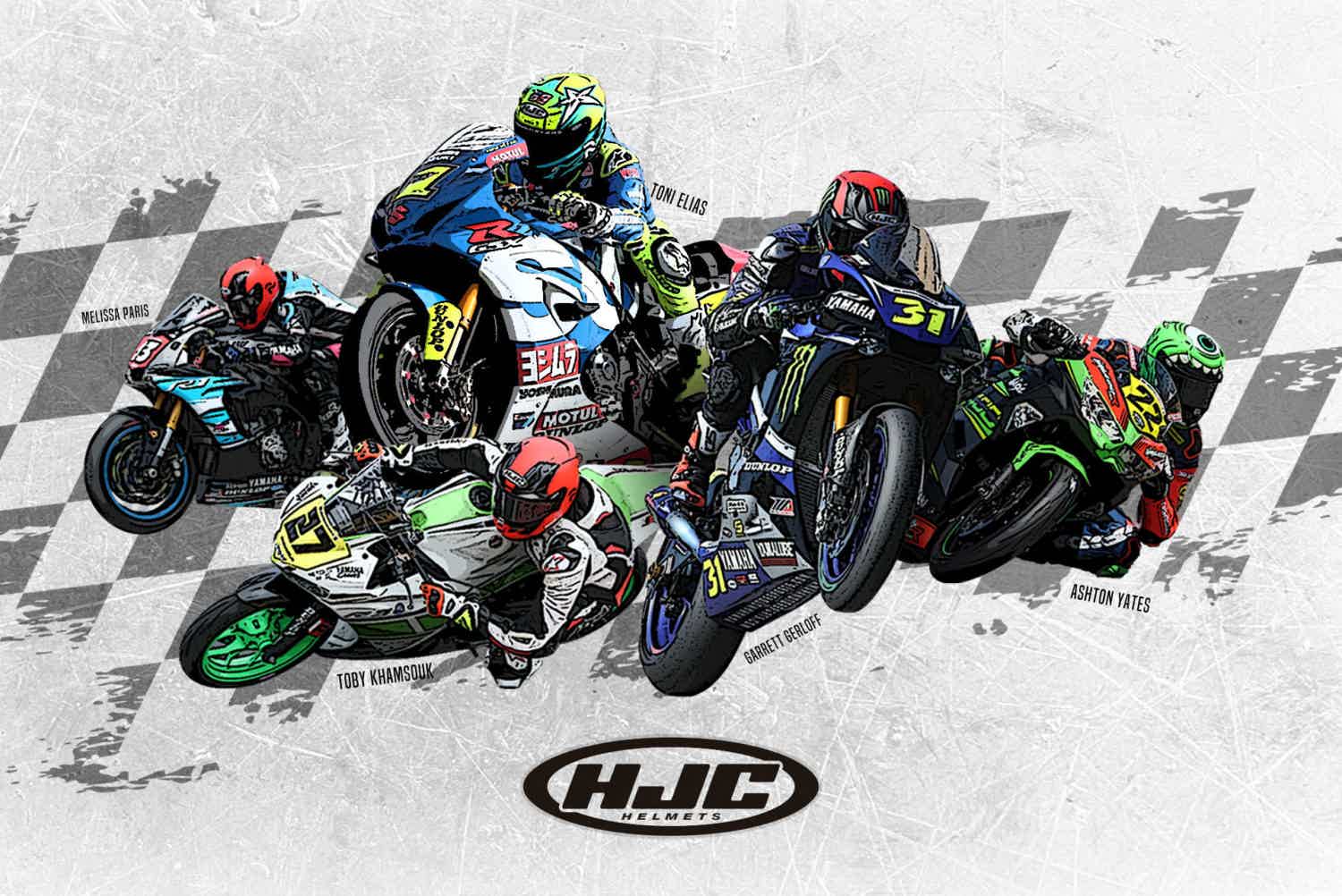 HJC HELMETS SIGNS TWO UP AND COMING RACERS FOR THE 2019 MOTOAMERICA SEASON
For years, HJC Helmets has sponsored American racers at grassroots and professional levels of motorcycle racing. HJC supports the American series with the intent of helping riders to grow to higher levels of competitive racing, and most importantly, to grow the sport in North America.
This year, HJC will welcome Nick McFadden to the HJC family. McFadden will be racing with the RiCKdiculous Racing in the MotoAmerica SuperSport class. The Kentucky rider finished 5th place in the 2018 SupersSport Championship, and 3rd place in the 2017 SuperStock Championship, with an exciting year to come.
Jackson Blackmon will also join HJC's list of competitive riders. Blackmon is only 17 years old, but he is already moving fast in the Junior Cup class. It will be a privilege to grow with Jackson as he races into the career ahead of him.
In addition to the two new American riders, MotoAmerica Junior Cup riders Ashton Yates and Toby Khamsouk will continue to be a part of HJC's up and coming sponsorship program in 2019.
For his third year of racing in America, HJC will continue to sponsor Toni Elias, the 2017 MotoAmerica Superbike Champion and 2010 Moto2 World Champion. The 2017 MotoAmerica SuperSport Champion, Garrett Gerloff, will also race with HJC in the MotoAmerica Superbike series in 2019, with one year of experience under his belt and a promising season ahead.
HJC values creating loyal, long-term sponsoring relationships with their riders, who they consider to be part of the HJC family. A great example of this is motorcycle racer Ben Spies, who is now an ambassador for HJC in his retirement. HJC sponsored Ben Spies at just 16 years of age in AMA, then continued their support as he moved to the MotoGP level.
HJC Helmets is eager to start 2019 season and will proudly continue to support the top level of motorcycle racing in America for years to come.