HJC HELMETS ANNOUNCED AS TITLE SPONSOR OF CZECH GP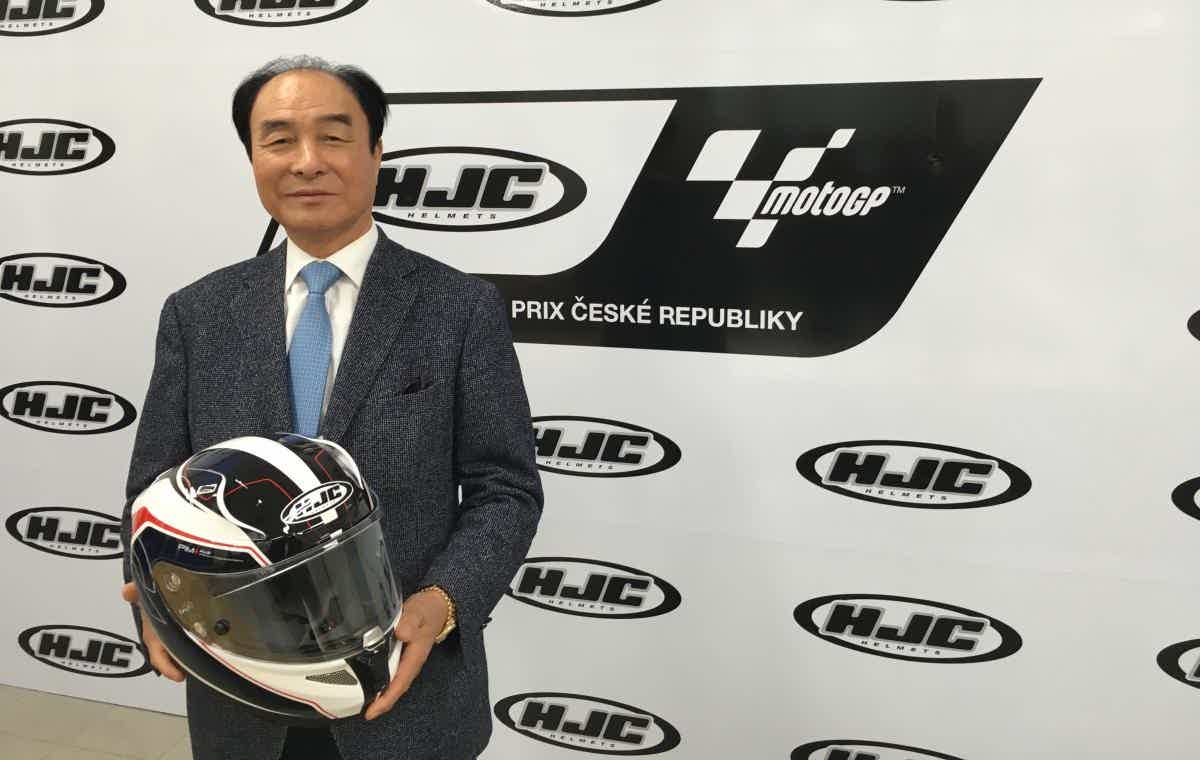 Having recently confirmed that the Czech Grand Prix will be held at the Brno circuit until 2020, the circuit and Dorna Sports are proud to announce HJC Helmets as the title sponsor for the 2016 event. The HJC Helmets Grand Prix České Republiky will take place on the 21st of August in 2016.
The Czech GP attracts fans from not only all over the Czech Republic but also the world as the 5.4-kilometer long circuit continues to produce thrilling racing year after year. Built inside a natural bowl, the circuit offers great viewing for fans and the fast sweeping corners make it a favorite MotoGP circuit for many riders. HJC Helmets proudly step on-board as the title sponsor of this historic Grand Prix, having been on the FIM MotoGP World Championship calendar since 1993 and first appearing in the earliest days of the championship.
HJC Helmets, founded in 1971, has a proud history of supplying high-quality motorcycle helmets to both the public and racers. In 2016, Jorge Navarro, Phillip Oettl, Aron Canet in Moto3, and Xavi Vierge and Julian Simon in Moto2 will all line up on the grid wearing HJC helmets as well as Mika Kallio and Mike Di Meglio who work behind the scenes developing various MotoGP machines. Delivering high-quality products such as the all-new RPHA-11 is a key pillar to HJC Helmets' global success as the leader in its industry around the world.
Founder and CEO, Mr. W.K. Hong declared: "With great honor, HJC Helmets announces its partnership with Dorna to be the Title Sponsor of 2016 HJC Helmets Grand Prix Ceske Republiky in Brno. As we celebrate HJC's 45thAnniversary, we are extremely pleased to be the first helmet company in the world to be the Title Sponsor of a very special MotoGP race event. We feel that this is a direct way to give back to our industry and to support the sport of motorcycle racing that we so dearly love. We anticipate that this event will be tremendously successful for our fans and HJC will plan to continuously partner with Dorna in various other events and activities for many years to come.
Pau Serracanta, Managing Director, Commercial Area, Dorna Sports commented: "Safety is critical in motorcycle racing, as important as the bikes the riders race is the protective gear they wear. HJC Helmets have proven to produce high-quality products able to withstand the incredible demands of Grand Prix motorcycle racing and we are delighted to have them as the title sponsor of the Czech GP. Having recently confirmed Brno will be on the calendar till 2020, we look forward to a long relationship with both the circuit and HJC Helmets.
MotoGP. "HJC Helmets announced as title sponsor of Czech GP." MotoGP Press Release, 08 Mar. 2016, Tuesday. 08 Mar. 2016.
Source Link: http://www.motogp.com/en/news/2016/03/08/hjc-helmets-announced-as-title-sponsor-of-czech-gp/194102