GOTHAM CITY'S MOST WANTED IS HERE! HJC RPHA 11 JOKER!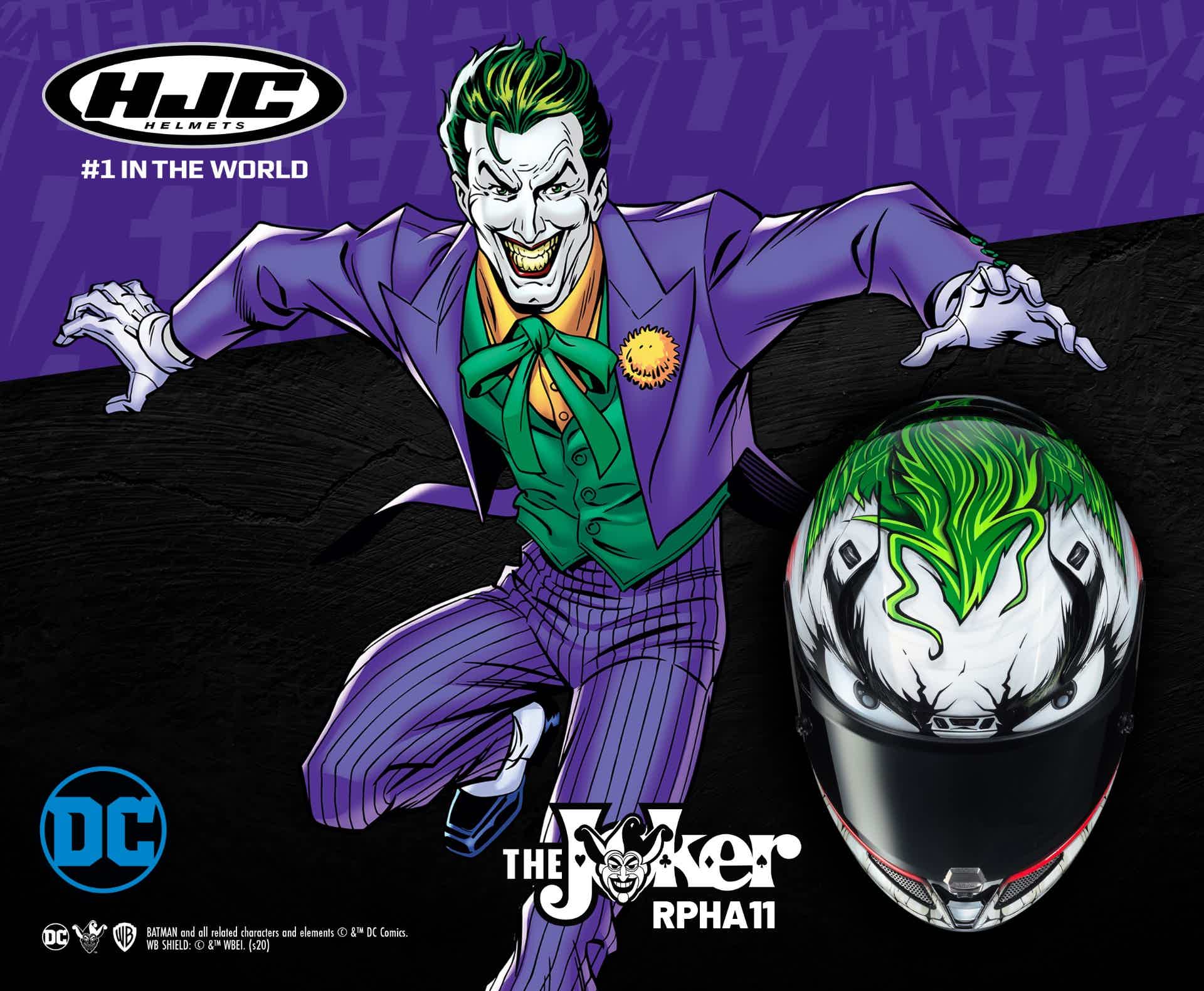 The Joker is one of the most notorious DC Super-Villains of all time with his sinister smile, electric green hair, and haunting laugh that can be heard from miles away. As Batman's ultimate enemy, Gotham City was never the same after the Clown Prince of Crime endured a grueling transformation from ordinary citizens to the criminal mastermind we love to hate.
HJC's Joker is equipped with everything that makes this helmet the most wanted in the city! The designers at HJC made sure this graphic is just as ominous as the Joker himself. When riding through the city streets with HJC's Joker on your head, you'll be sure to turn heads and make a statement like the Joker himself.
The Joker design will be featured on the RPHA 11 (Pro), HJC's premium sport helmet. The RPHA 11 is designed for the racetrack with an aerodynamic shell structure composed of HJC's Premium Integrated Matrix (P.I.M. Plus) shell material for enhanced shock-resistance in a lightweight helmet.
Smoke shield and anti-fog lens included.
RPHA 11 Pro: DOT and ECE approved. XS-XXL
RPHA 11: ECE approved. XXS-XXL
5-year warranty
$599.99 USD / €599.90 EU