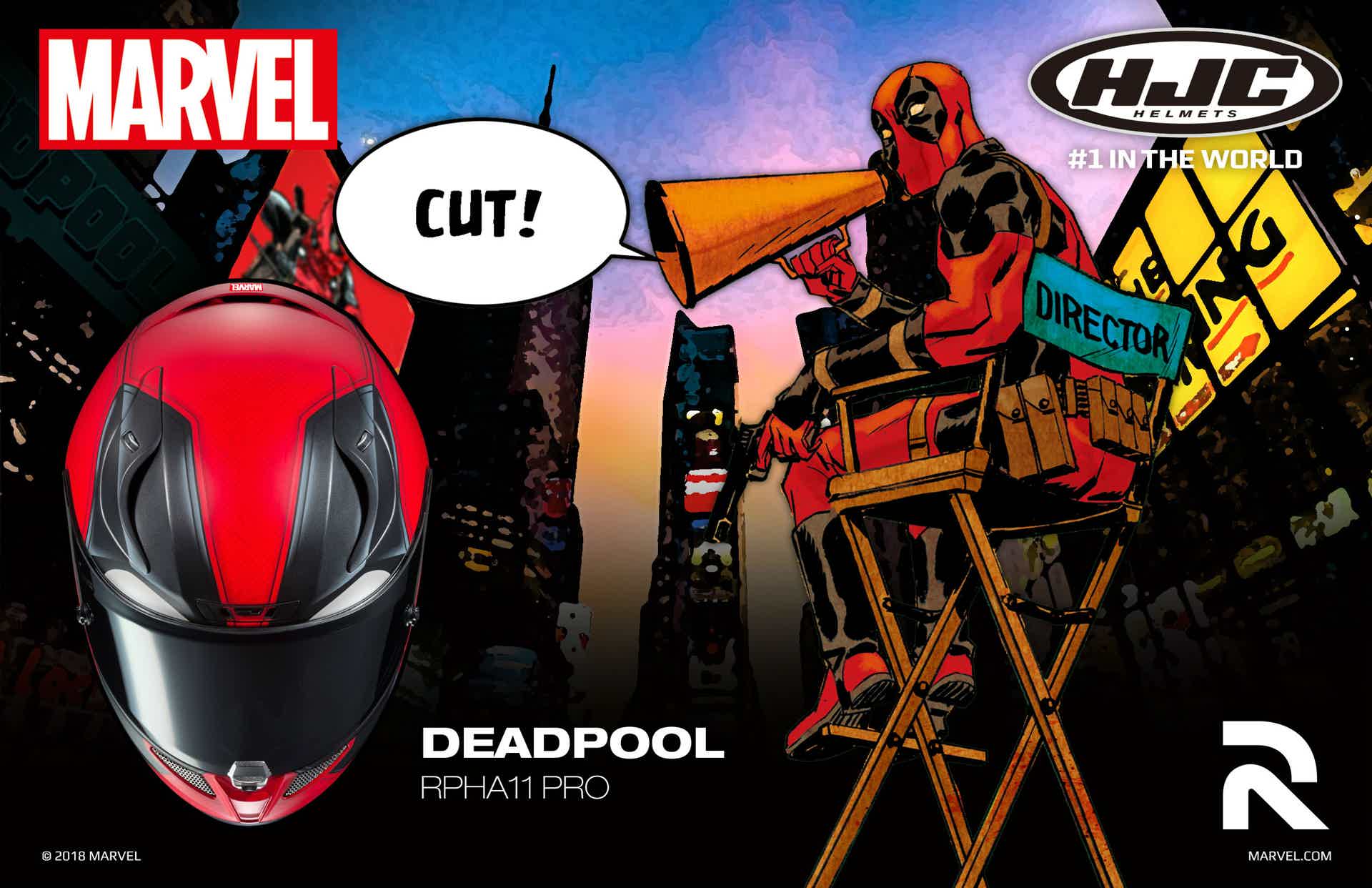 HEY, YOU! YA YOU. NO, NOT YOU. THE OTHER GUY, RIGHT THERE!YES, YOU. DO YOU LIKE DEADPOOL?
HJC Helmets is definitely a fan as they announce the RPHA 11 Deadpool. This is the second Deadpool graphic from HJC, the first featured on the IS-17.
Deadpool is not your average Super Hero. The bad ass, smart ass character from X-Men may not be an appropriate role model, but he has won the hearts of comic fans around the world. The HJC graphic replicates Deadpool's classic, comic super-suit with textured red design and a matte finish.
This new graphic is featured on the RPHA 11 model, HJC's premium sport helmet. The RPHA 11 is constructed of PIM+ materials for an ultra-lightweight shell with superior shock-resistance. Each helmet in the RPHA 11 series comes equipped with an extra smoke shield, Pinlock insert, chin curtain, and breath box, as well as 5-year warranty.
Did someone say chimichangas? Don't miss the HJC Helmets Grand Prix de France, May 20th, 2018 to the RPHA 11 Deadpool in action. This graphic is one of two new licensed designs that will debut at the HJC Helmets GP de France.
XS-XXL, DOT & ECE
$599.99 USD / €599.90 EUR