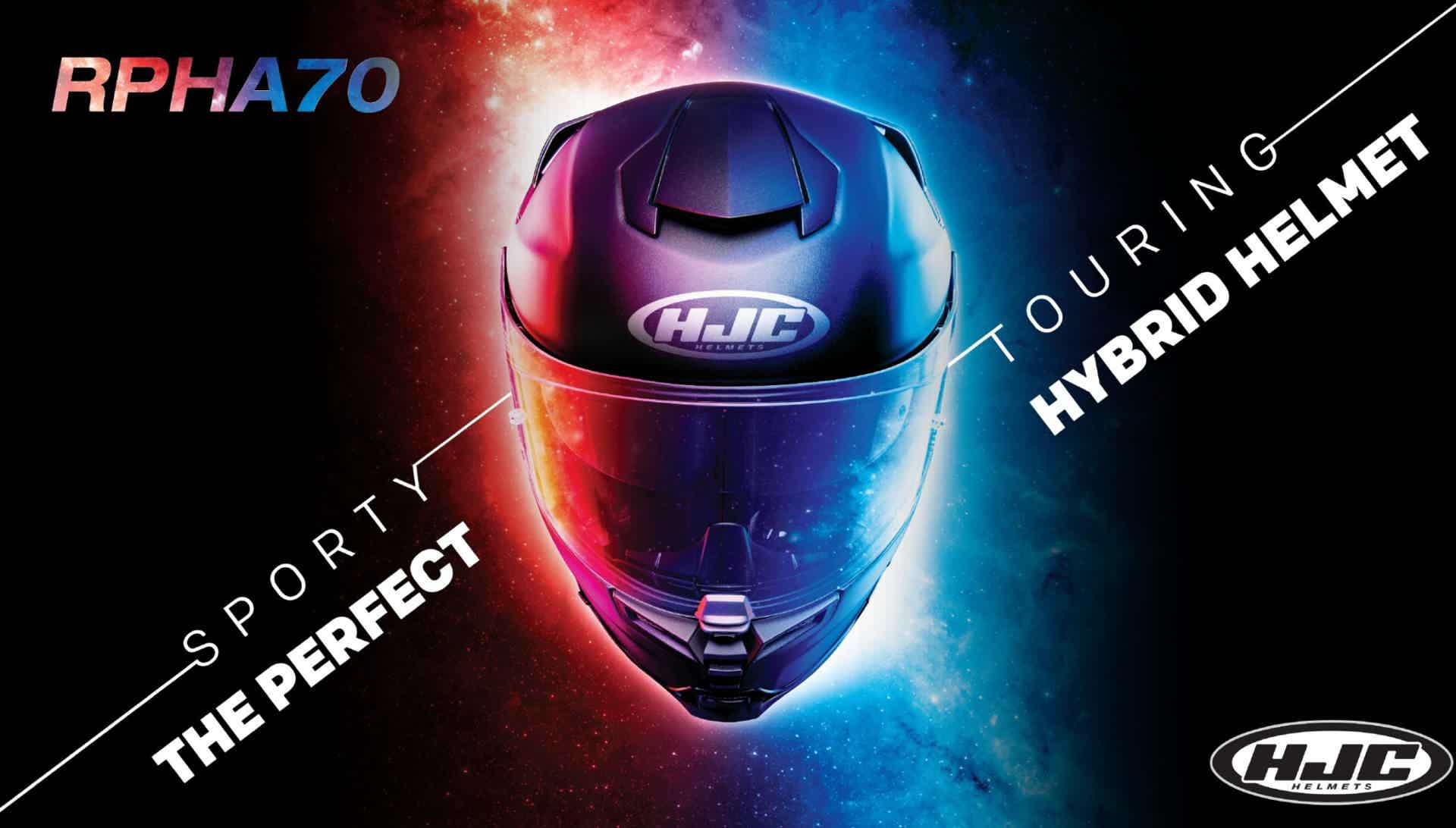 The newest addition to the RPHA series is constructed of PIM+ materials, which results in a strong shell while reducing weight significantly. The compact, curved shell not only adds visual esthetics with its sharp, sporty design, but also superior fitment and comfort, and improved aerodynamic function.
HJC redesigned the Advanced Channeling Ventilation System to accommodate both upright-style riding for touring and downward angle-style riding for sport. The hybrid top vent adjusts itself to various riding positions.
The ultra-light RPHA 70 ST is equipped with an anti-fog visor and internal sun shield, which uses a progressive sun shield actuation control. The RPHA 70 ST shield seals completely to prevent rain and noise from entering the helmet and utilizes a two-step locking system.
New technology safety features include easy-to-use emergency quick release pads and high-visibility reflective patches. Cardo and HJC's collaborated SmartH communication system is compatible with the RPHA 70 ST.
The RPHA 70 ST is not your average sport-touring helmet with an internal sun visor. This helmet is exceptionally compact and lightweight, which is what separates it from competitors.
The true premium, the dual-purpose helmet is a perfect fit for the growing market of sport-touring.
The RPHA 70 ST will be available at authorized HJC dealers in Fall 2017 from $399.99
MSRP. DOT/ECE. Sizes XS-2XL. Anti-fog lens and chin curtain included.
RPHA 70 ST VIDEO: https://youtu.be/fkXWhZfgQoY