HJC SIGNS MOTOGP'S RISING STAR RAUL FERNANDEZ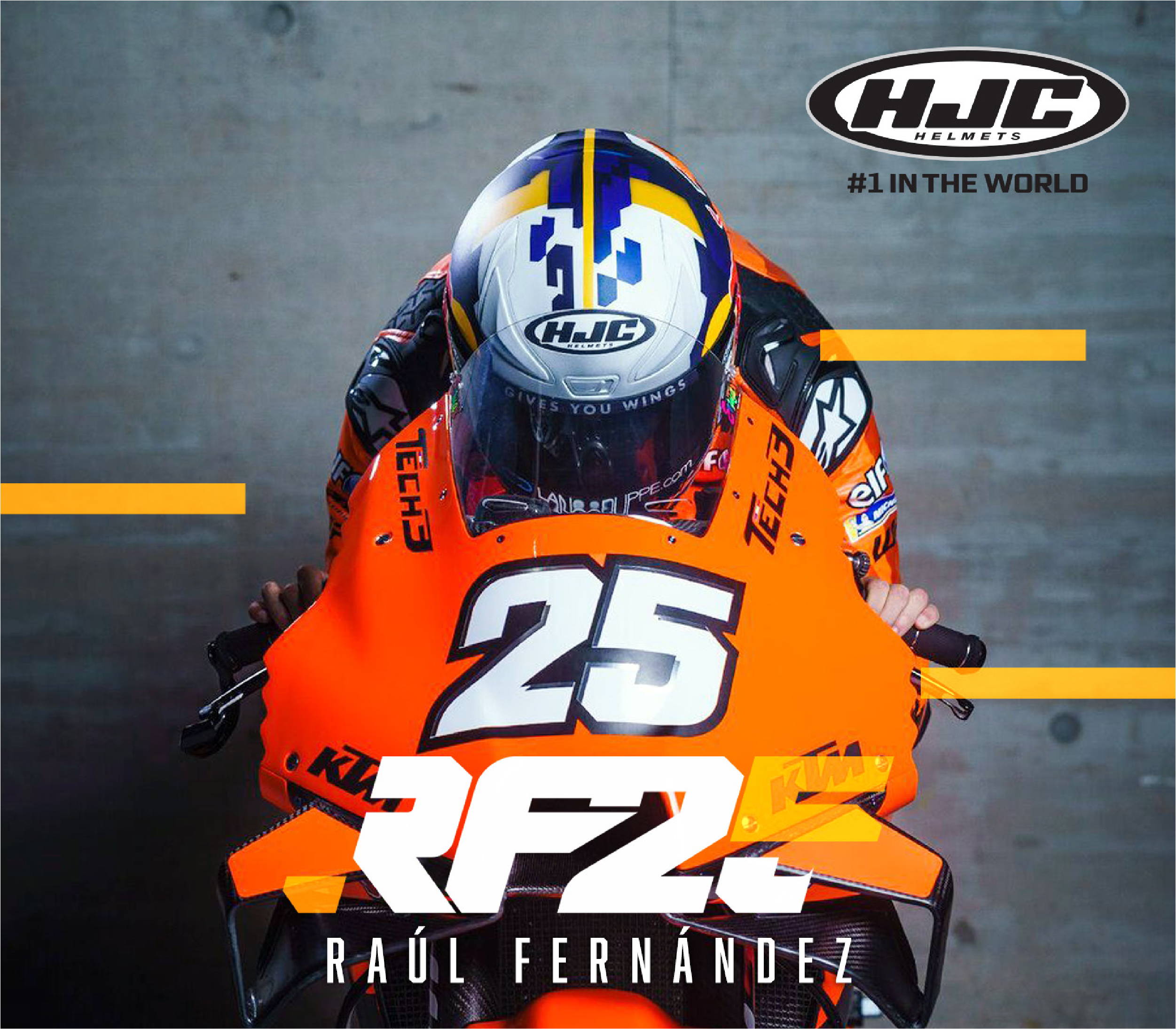 HJC is pleased to announce the signing of the most highly anticipated MotoGP premiere class prospect in recent history, KTM Tech3's Raul Fernandez.
Raul Fernandez, a 21-year-old racer from Madrid, Spain, set the MotoGP racing world on fire in his third full season of motorcycle grand prix racing. Fernandez broke the record for the most Moto2 wins by a rookie, a record previously held by the 8-time world champion Marc Marquez. Although Fernandez missed out on the 2021 world title by just 4 points, the 21-year-old racing sensation amassed 8 total wins, 12 podiums, and 7 pole positions in his debut year in Moto2. With Fernandez's success in the Moto2 class, he earned a ride in the MotoGP premiere class with KTM Tech3 for 2022.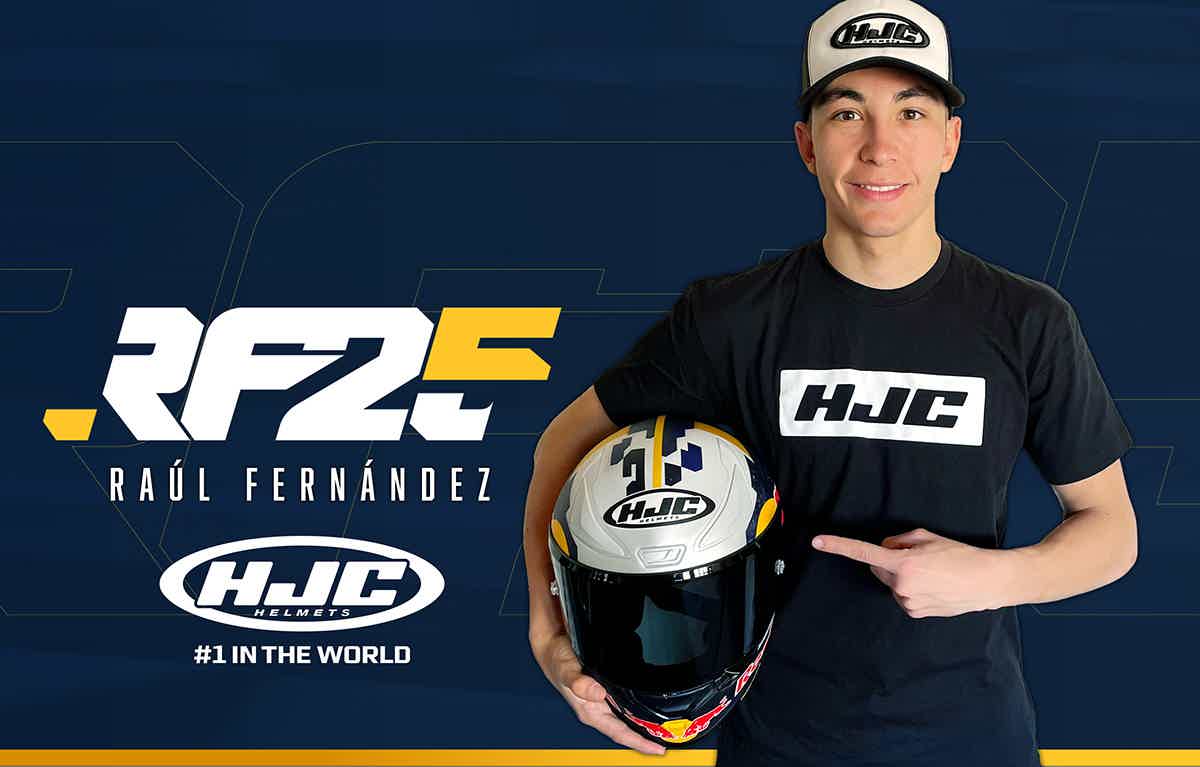 Fernandez will contest the 2022 MotoGP season wearing HJC's new premium FIM-homologated race helmet, the RPHA 1. The RPHA 1 made its competition debut in 2021 at the Grand Prix of Qatar and has already earned a reputation as one of the best performing helmet in the world's most elite racing series.
Fernandez said "I am very happy to work with HJC Helmets in 2022. HJC is a family-owned company that has welcomed me with open arms. HJC has a great history in MotoGP racing and has a great future with multiple young talented riders racing with its helmets. I want to thank HJC for the opportunity to join the family. I look forward to enjoying the 2022 MotoGP season and racing with HJC's all new RPHA 1 helmet."
Although still early in his career, Fernandez will put himself to the ultimate test as he lines up on the grid with the best of the best in motorcycle road racing, but the Spaniard is up for the challenge to become what most racers can only dream of, a MotoGP world champion.
Welcome to the HJC Family, Raul Fernandez!