HJC DC MOTORCYCLE HELMETS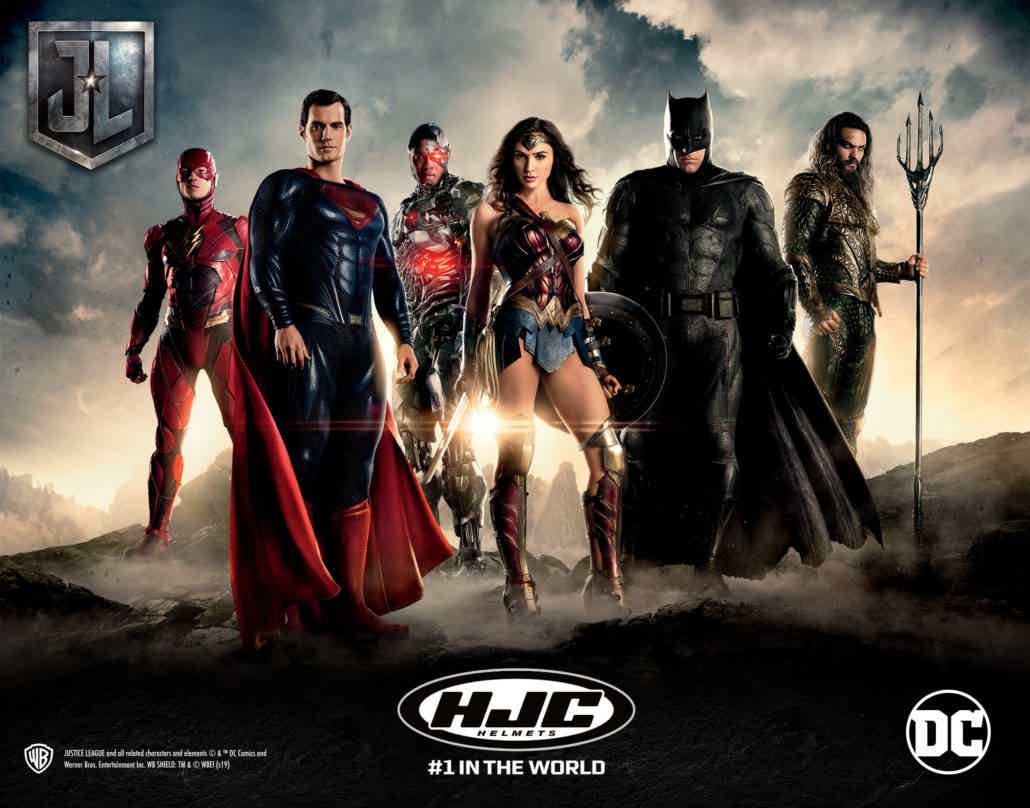 HJC HELMETS PRESENTS OFFICIALLY LICENSED, DC MOTORCYCLE HELMETS.
When you think of a superhero, who comes to mind? You're likely thinking of a hero from the DC Universe. HJC Helmets is thrilled to announce a licensing agreement with DC to produce exciting new graphics inspired by DC Super Heroes. The first to launch are two popular characters from DC's Justice LeagueTM movie.

Batman™ : the most well-known superhero of all time. Although he doesn't possess any superpowers, Bruce Wayne's wealth, physical strength, fighting abilities, and genius intellect come together to create Batman, the protector of Gotham City™. This superhero's dark and mysterious character is best represented by his bat suit and logo. HJC's RPHA 11 Batman motorcycle helmet replicates the advanced technology with matte patterns and textures found on Batman's suit. The famous bat logo is included in the graphic on the top and rear of HJC's top-of-the-line sport helmet, the RPHA 11.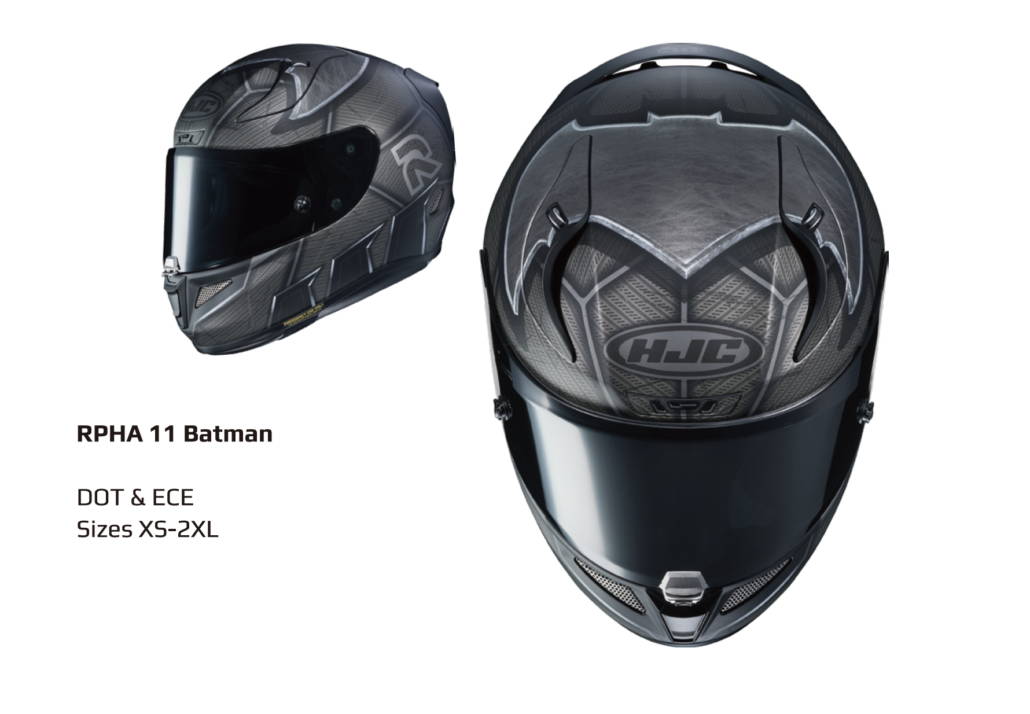 This helmet may not increase your speed on a race track, but the i70 Flash will have people questioning if they just saw The FlashTM ride by on a motorcycle. The lightning-fast superhero is featured on HJC's brand new i70 helmet, a sport-touring, full face helmet that features an internal, drop-down sun visor. The extremely lightweight and compact shell sports a modern and sleek design that fits very well with The Flash graphic. The i70 Flash captures the hero's iconic lightning bolts contrasted on a detailed red graphic.